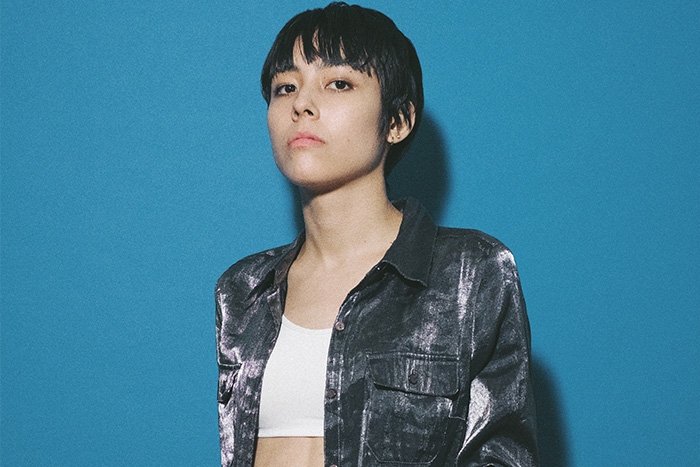 Maika Loubté (マイカ ルブテ) Singer song writer / Track maker
Maika Loubté
SSW/トラックメーカー/DJ。近所のリサイクルショップでヴィ ンテージアナログシンセサイザーを購入し たことをきっかけに、ドリームポップとエレク トロニックミュージックを融合させたスタ イルで音楽制作を始める。 日本とフランスのミックスであり、幼少期から十代を日本・パリ・香港で過ごす。
2016年夏、アルバム『Le Zip』(DIGITAL/CD+42P PHOTO BOOK)をリリース。
のち2017年3月にリリースしたEP『SKYDIVER』がJ-WAVE「TOKIO HOT 100」に選出され、番組にも出演。2017年5月、Underworldがヘッドライナーを務めたバンコクの音楽フェス「SUPER SUMMER SOUND 2017」に出演。
SUMMER SONIC 2017出演。同年7月、Gap"1969 Records"とのコラボレーションによりMVが制作された「Candy Haus」を、配信と7インチLPでリリース。
インディペンデントな活動を続けながら、Shu Uemuraやagnès bなどの数々のファッションブランドやCM音楽をプロデュースし、これまでに自主盤を含め2つのアルバムと3つのシングルEPを発表。
2017年、米Highsnobietyが企画・制作したMercedes BenzのWeb CMに出演し、未発表曲がフィーチャーされた。台湾・中国・韓国・タイ・フランスでのライブパフォーマンスも成功させ、活動の幅を広げている。
2019年、新作フルアルバムをリリース予定。元Cibo MattoのMiho Hatoriらを客演に迎え、PhoenixやDaftpunkなども手がけるAlex Gopherがマスタリングを務めた。
Singer-songwriter/track maker/DJ. The purchase of a vintage analog synthesizer at a local recycle shop led to Maika Loubté producing music in a style that combines dream pop and electronic. Born to a French father and Japanese mother, she spent her early childhood and teens in Japan, Paris, and Hong Kong.
In the summer of 2016, she released her first album Le Zip (Digital/CD+42P Photo Book). Later, in March 2017, she released the EP Skydiver, which was chosen for J-Wave's Tokio Hot 100. In May 2017, she performed at the music festival Super Summer Sound 2017 in Bangkok alongside major artists such as Underworld. She also performed at Summer Sonic 2017. Then, in July of the same year, she collaborated with Gap 1969 Records to product a music video titled "Candy Haus," which was streamed and released on a 7 inch LP. In addition to her indie activities, she has also produced music for numerous fashion brand commercials, including Shu Uemura and Agnès B, and has released a total of two albums and three EPs to date.
Also in 2017, she appeared in a Mercedes Benz's web commercial, which was planned and produced by Highsnobiety. The same commercial also featured one of her unannounced songs. Her live performances in Taiwan, China, Korea, Thailand, and France have also been very successful, broadening her fan base. She is planning to release a new album in 2019. This album will feature a guest appearance by Miho Hatori, formerly of Cibo Matto, and mastering by Alex Gopher, who has worked on Pheonix and Daftpunk albums.