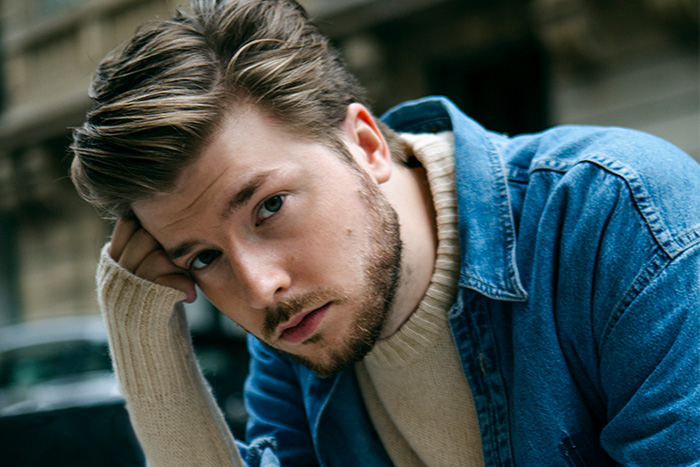 Lido (リド)
Lido
偉大なアーティストは自身の独創性を損なうことなく、どのような環境でも適応した作品を生み出すことができる。プロデ ューサー、シンガーそして作曲家でもある Lido は紛れもなくそのうちの一人である。

ここ5年にわたり、彼は高い演奏技術とマルチ・プレーヤーというステータスを武器にあらゆるジャンルで活躍。マライア・ キャリー、チャンス・ザ・ラッパー、ジェイデン・スミス、Alt-J、バスティル、ホールジーなどのいわゆるトップチャートに名を はせるアーティストたちのプロデュースやリミックスを手掛けた。 ソロ作品としては 2016 年にリリースし大絶賛を浴びた『Everything』のほか、今となっては悪名高いカニエ・ウェストの 『Life Of Pablo』を 8 分ほどのトラックに再構築した、"Life Of Peder"がある。2018 年にはシカゴのラッパー、Towkio の トラック・プロデュースに加え、自身のシングル"Symphony"もリリース。2 月 OA の人気番組『Tonight Show with Jimmy Fallon』でも披露された。5 月にはシアトルの話題のラッパー、J'von とのコラボ EP『Spacesuit』をリリースし、This Song IS Sick の"impressive 7-track package"に選ばれた。 6 月には前回の"Life Of Peder"に続くカニエ・ウェストのリ・アレンジ第二弾、"kidsloveghost"を発表。カニエ・ウェストとキ ッド・カディのコラボ作品『Kis See Ghost』を 7 分に再構築したこの作品は、大手ウェブ音楽サイト Dancing Astronaut に 「素晴らしい」と大絶賛された。

完全独学であるにもかかわらず、Lidoは天才的なピアノの才能を開花させる一方、ドラムにも長けていた。10歳という非 常に早い時期に音楽制作に触れ、その事が彼の独特な創造性を作り上げるきっかけとなった。彼の一連のリミックスは、 多くの有名なトレンド発信者たちに称賛され、瞬く間に世界トップ DJ の仲間入りを果たした。ポルトガル・ザ・マンや、ビ ル・ウィザースのリミックスで、Lido はネット上で大ブレイクし、Pelican Fly/Because Music とレコード契約。2014 年に EP『I Love You』、EP『Superspeed』、そしてバンクスや Alt-J、MOのリミックスでデビューを飾り、彼の型にはまらないス タイルが構築される。彼のトラックは貪欲に様々なアプローチが取り入れられているものの、常に Lido らしさがある。彼 のトラックから感じられるものは単なるビートとベースラインではなく、まるで映画のようなオーケストラ・スケールのサウン ドである。
A great artist often adapts to the environment around them while embracing their own creative vision. Nothing more true can be said about producer, singer, songwriter and recording artist Peder Losnegard, a.k.a Lido.

Over the last five years, the multi-instrumentalist and virtuoso has fearlessly carved out his own creative stamp across multiple genres within the musical landscape. He's produced and remixed some of the most innovative music of the last decade for a long list of critically acclaimed chart-topping heavyweights including, Mariah Carey, Chance The Rapper, Jaden Smith, Banks, Alt-J, Bastille, Halsey and Disclosure to name a few. His solo releases include 2016's critically praised album, 'Everything,' as well as his now infamous 8-minute re-imagining of Kanye West's 'Life of Pablo,' appropriately titled 'Life of Peder.' 2018 has already seen Lido produce tracks for Chicago rapper Towkio including his breakout single "Symphony," which the two performed last February on the Tonight Show with Jimmy Fallon. In May, he released the EP 'Spacesuit' with buzzing Seattle rapper J'von which was dubbed an "impressive 7-track package" by This Song IS Sick. Last June, he followed up 'Life of Peder' with the highly acclaimed 7-minute project 'kidsloveghosts," a re-imagining of Kanye West and Kid Cudi's latest collaboration 'Kids See Ghosts,' hailed by Dancing Astronaut as "stunning" and "masterful."

Entirely self-taught, Lido quickly became a piano prodigy while also excelling on the drums. He got to grips with production at the age of ten which allowed him to develop his own unique production style from an early age. It was through a series of remixes that Lido eventually catapulted into the sets of the most high-profile DJs around the globe, capturing the ears of numerous notable tastemakers. Reworking acts like Portugal. The Man and Bill Withers, Lido became an internet sensation, eventually getting signed to record label Pelican Fly/Because Music. Debuting on the label with 2014's 'I Love You' EP, followed by the 'Superspeed' EP, and remixes of Banks, Alt-J and MO, Lido's anti-formulaic style emerged. His tracks bounce from one idea to another voraciously, but always with that clear Lido stamp. You don't just get a drum and a bassline on a track of his; you're more likely to get an entire string or brass section that elevates his sound to cinematic heights.